Left click on any image for a slide show of all images on this page.
5:31 AM - My Studio
Last night I received notification that I was not one of the 160 photographers out of more than three thousand to be invited to the New York Times portfolio review. I am always hopeful, but didn't really expect to get in, so not that disappointed. The truth is, I like the work I make. I feel compelled by it. I will make it regardless.
7:56 AM - Trax Coffee Shop
Ghost, with Patrick Swayze and Demi Moore, is playing silently on the tv in the corner above the door. There are closed captions. I read a little then return to my journal.
A family walked in. Mom, dad, two boys. White, brown haired. They are a little noisy settling in, but once they do, mom and dad talk in hushed tones and the two boys are mostly silent.
I read more in my book on photobooks by women. It is interesting that I like the work of most of the women presented in the book, but when I think of work that inspires me, it is all men. Robert Adams, Gerry Johansson, Luigi Ghirri, Guido Guidi. There is a difference. The woman are more directly engaged with humanity. Their families and friends, other women, are their subject material. For the most part. The photographers that inspire me hold the world at a slight distance, like I do.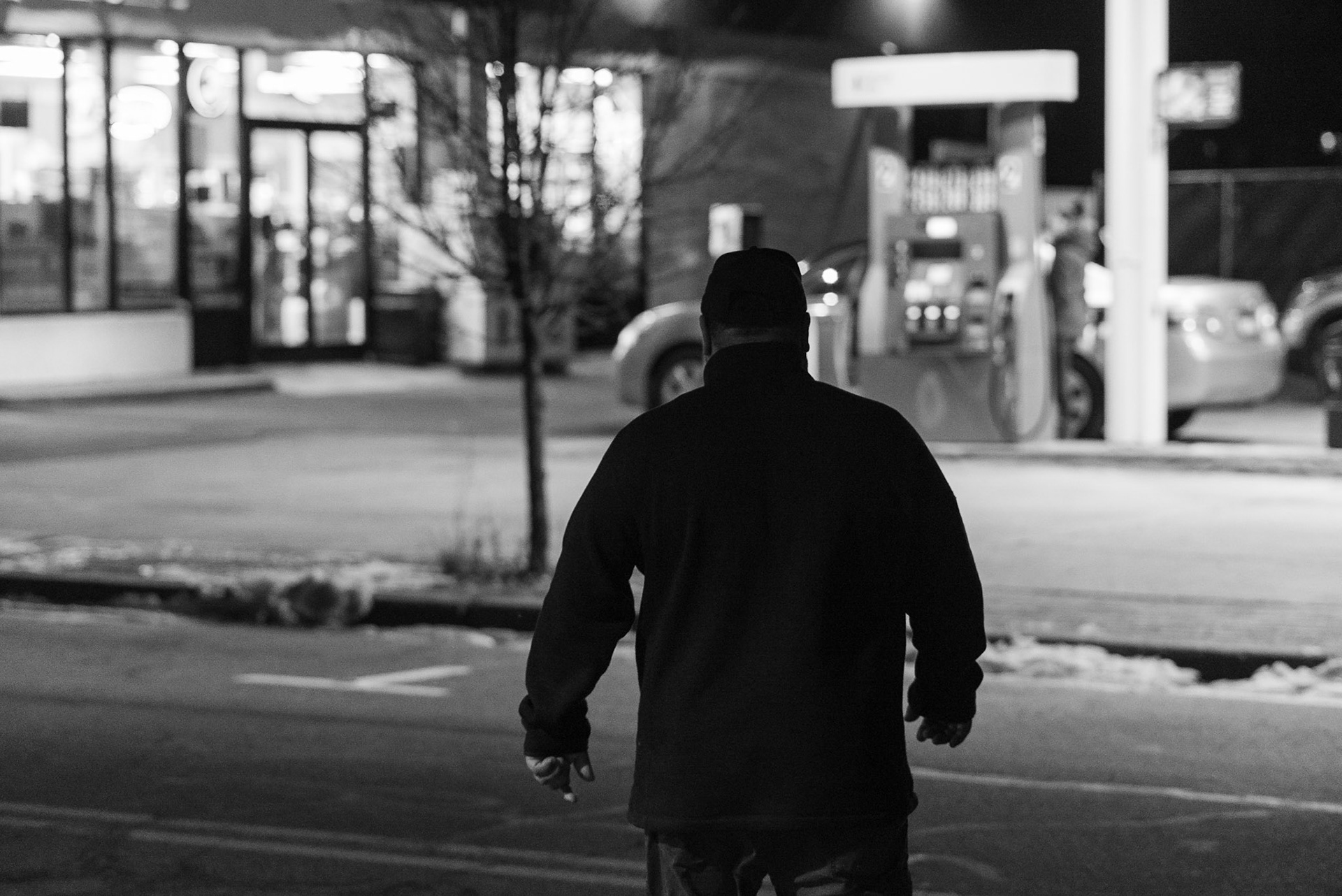 5:55 AM - My Studio
Sleep interrupted last night. A dog knocked over some pictures that were leaning against the wall near his bed. A big commotion. Nobody hurt.
7:43 AM - Bigmouth Coffee Roasters
The barista is telling me about her land lady's negligence in plowing and deicing her driveway. She can't get her car out. She has to take an Uber car to work. She threatens to take it out of the rent. I agree with her that it isn't right.
I bought a duck yesterday. Looking forward to cooking it this weekend.
5:10 AM - My Studio
Gerry Johansson in the British Journal of Photography. His book American Winter. He makes images of towns in the west, midwest. He arranges them alphabetically by town. In other books he arranges chronologically. Yes!! I do that too!! Please, can someone think I am good too? At least I have someone I can point to when the chronology habit is questioned.
8:49 AM - Friendly Honda service department.
I came for an oil change. They are recommending three other acts of maintenance. All together there are $800 of additional charges on the table. I select two that add up to $400 and defer the other for another time.
An article in Slate about how liberal men who consider themselves feminists are most likely not as women friendly/supportive as they think they are (hello objectification) and that in any case, if they are not on the front lines in protest with the women, they can't be granted the title feminist. I am finding the landscape of being a man who believes women are equal in almost every way, to be hostile territory these days. I skirt the boundaries of it. Too many land mines. Too much anger.

And this whole objectification thing. Do women understand that it is impossible for a man who is attracted to women not to objectify them right out of the gate? It's primally coded. It literally happens before they know it. What happens next is the important thing.
4:09 PM - My Studio
A somewhat disappointing day. 
I tried to make one of my meditation books. It was a fail. I can't count the number of fails vs. the number I have actually been able to sell.
I haven't been feeling that well today either. Not sure what's up. Maybe general doldrums. It can get that way this time of year.

7:35 AM - Bigmouth Coffee Roasters
No Alcohol last night.
As I was getting ready to go out for my walk I thought about how the very cold gives me the sensation of being on the edge of conditions hospitable to existence. It's not the extreme cold one might find in certain places on this planet or in the spaces between the stars and galaxies, but it is cold enough to invoke those spaces. I am conscious that a misstep in a secluded place could be the end of me. The deep cold is loneliness and forsakenness. I like going out into it, even if I don't stay long. There is a clarity in walking the edge of hospitable.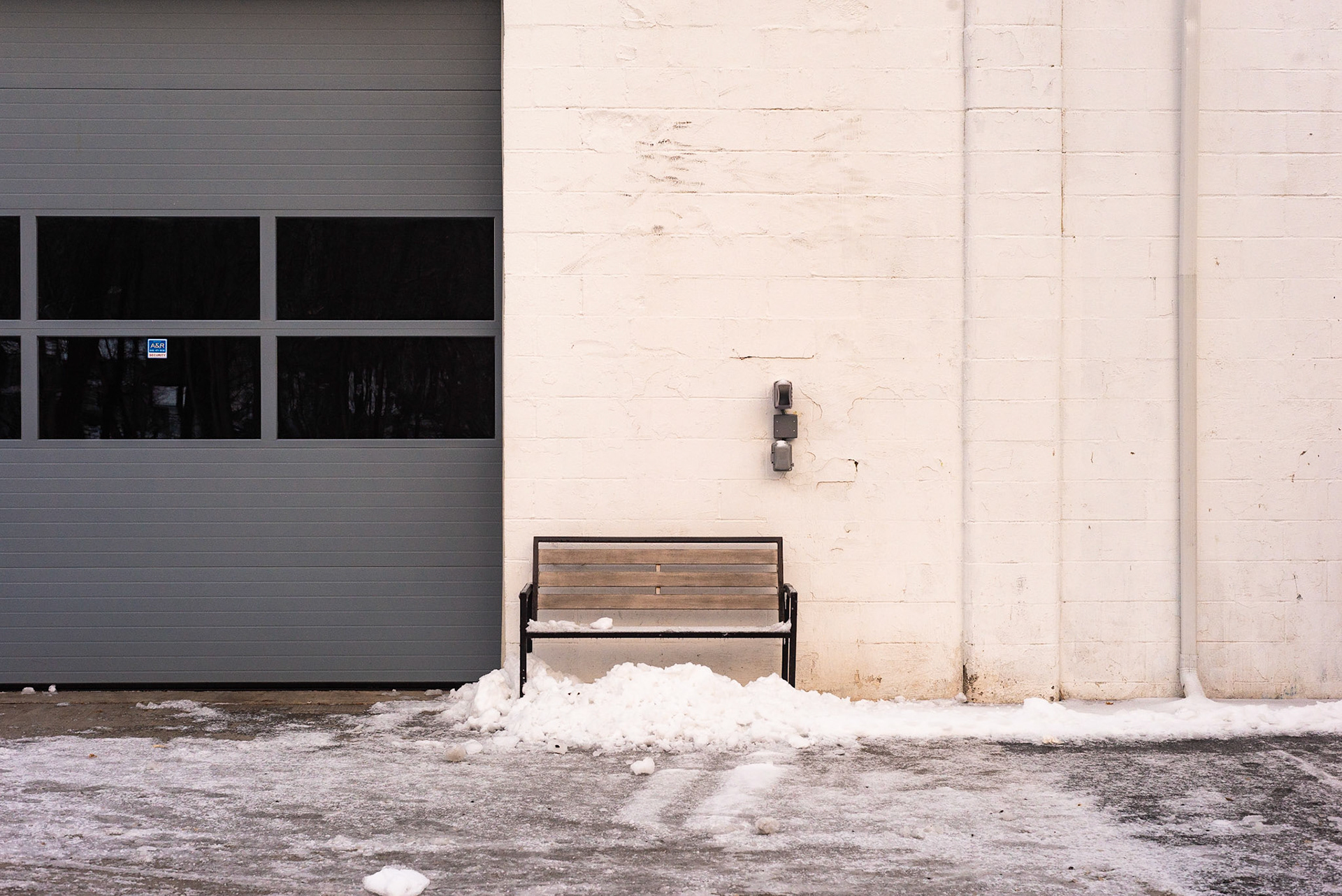 7:54 AM - Big Mouth Coffee Roasters
Very cold and treacherously icy outside this morning. I was ready for it. Multiple layers of clothing and coats, windbreaker pants, Yaktrax snow cleats and balaclava.
Suddenly I am having a freakout that I might have left one of the dogs outside in the cold when I left. I am rationally certain that is not the case but irrational me is vying for the upper hand. We did that once with Augie. We let the dogs out before going to a party, and forgot to bring him in. It was bitter cold. We got half way to the party and realized we'd forgotten something we intended to bring. When we returned there were his beady eyes in the headlights. I still haven't gotten over that near tragedy.
I downloaded another book,
The Elephant's Journey
by Jose Saramago. I regularly tell Holly we need to go on a reading vacation. I have such a backlog of things that I have read about and decided to buy. I need to read them.
5:28 AM - My Studio
I hereby make a note to self that I drank last night, a fulsome glass of scotch and one and a half glasses of a mediocre red wine. I had planned this deviation from not drinking, but didn't really execute in the manner I had planned, which was to purchase a very nice bottle of wine and drink that. Instead I decided to use up wine left over from a party and the scotch we had on hand.
As I said, I hereby make a note to self that the drinking was not satisfying and this morning I don't feel as good as I have been feeling for the past week when I did not have alcohol.
Due to inclement weather, I neither made pictures nor wrote in my journal.